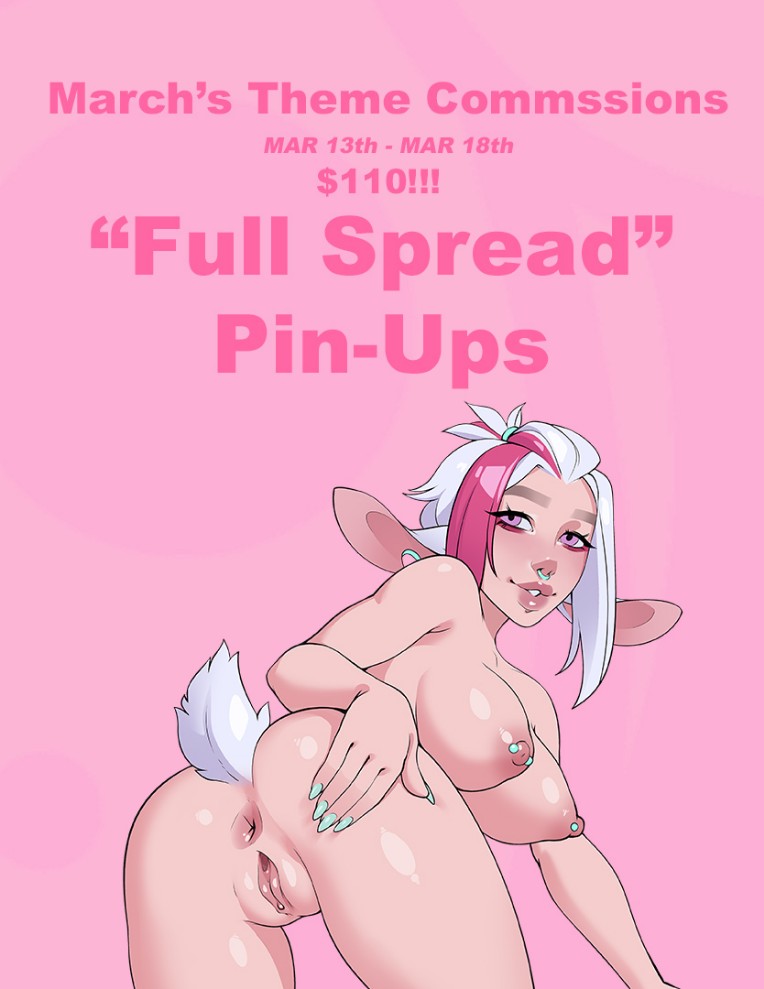 Hey, guys! 
I am opening up for March's Theme Commission. This month's theme is: "Full Spread" Pin-Ups. These commissions are single character above the knee pin-ups. The focus on these pieces is to have your character showing off their genitalia, either nude or in a simple outfit. If you are interested you can apply HERE from Mar 13th to Mar 18th. 
Additionally, Thirsty Pixie patrons of mine will receive $10 off and preferred slots for all Monthly Theme Commissions!
To receive the $10 Thirsty Pixie discount you must be a current patron. If you are a new patron and cancel your pledge before your first pay period, the discount amount will be added back to your commission invoice.